Numero di apertura per una nuova rubrica!
Ecco a voi il primo articolo di #SerialBirthday, nel quale conosceremo meglio cinque degli attori "seriali" (di serie TV) nati proprio oggi.
Andiamo subito a incominciare!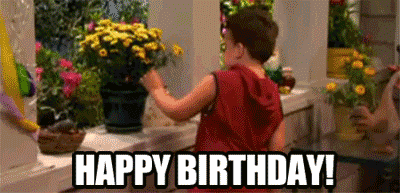 TANTI AUGURI A TEEE
TANTI AUGURI A TEEE
TANTI AUGURI A…
1. LISA MICHELLE BONET
Nata nel 1967 a San Francisco, oggi l'attrice statunitense compie la bellezza di 49 anni, quasi mezzo secolo!
Il suo primo ingaggio è stato nella famosa sitcom "I Robinson" nella parte di Denise Robinson Kendall, all'età di 16 anni, per poi ottenere tre anni dopo un suo personale spin-off chiamato proprio "Denise" (In Italia "Tutti al College"). Sia nella sitcom principale che nello spin-off ha comunque avuto difficoltà sia per una gravidanza inattesa dal noto cantante Lenny Kravitz, sia per "divergenze artistiche", così abbandona il progetto all'età di 24 anni.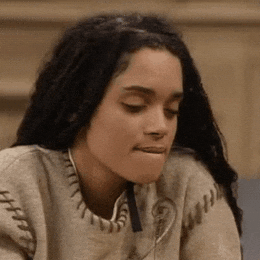 Nel 2008 riprende finalmente il suo posto sotto i riflettori della TV in "Life On Mars", acclamata serie della ABC.
2. MARTHA PLIMPTON
Nata a New York nel 1970, oggi l'attrice americana compie 46 anni.
Figlia d'arte, famiglia nota principalmente per musical, ma Martha riesce a soli 10 anni a diventare attrice nel film "Il volto dei potenti" e a 15 anni ne "I Goonies", film famoso tutt'oggi, nella parte di Stef.
Nel 2010, dopo varie apparizioni in serie famose come "E.R. – Medici In Prima Linea", "Law & Order – Unità vittime speciali" e "Settimo Cielo", finalmente ottiene una parte di rilievo nella serie di Greg Garcia "Raising Hope" (in Italia "Aiutami Hope!"), grazie alla quale si è beccata nel 2011 una nomination agli Emmy Award come migliore attrice.
Per concludere al momento Martha ora recita nella comedy "The Real O'Neals".
3. ALEXA HAVINS
L'attrice e modella nata ad Artesia nel 1980 oggi compie 36 anni.
Pur avendo iniziato da semplice modella e attrice in spot televisivi (alla fine la gavetta la fanno tutti…) riesce a ritagliarsi qualche ruolo nelle serie TV, prima tra tutti la soap "Una vita da vivere" ("One life to Live") nel quale prese parte a 22 episodi. In seguito arrivò sul set di "Torchwood", "Castle" e "La valle dei pini" ("All My Children"), ottenendo in quest'ultima la parte di Babe Carey Chandler dal 2003 al 2011.
4. KIMBERLY BROWN
Attrice di Gaithersburg (Maryland), nata nel 1984, oggi compie 32 anni.
Raggiunge il successo fin dall'età di cinque anni e a sei partecipa ad un episodio della serie TV"The Baby-Sitters Club". Viene spesso scelta per ruoli infantili, finché non arriva nella soap "Sentieri" ("Guiding Light") dove rimarrà a lavorare dal 1993 al 2006.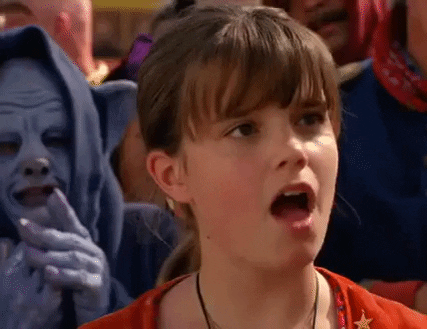 5. NOAH GRAY-CABEY
Ecco ultimo ma non ultimo l'ancora giovane Franklin Aloisious Manfort della famosa sitcom "Tutto in Famiglia" ("My Wife And Kids") che, nato a Chicago nel 1995, oggi compie 21 anni e quindi DIVENTA MAGGIORENNE!!!
Talentuosissimo in generale per ogni forma d'arte, in particolare nel mondo del cinema, della TV e della musica. Pianista fin da piccolo e piccolo attore di successo non solo per il ruolo sopracitato, ma anche per le apparizioni in "Grey's Anatomy" e "Ghost Whisperer", nonché per la parte di Micah Sanders-Hawkins in "Heroes" nel 2006.
PICCOLA CHICCA FINALE…
Il 16 Novembre di 15 anni fa…
In tutti i cinema del mondo uscì un film che avrebbe cambiato le vite di moltissime persone…
…"Harry Potter e La pietra filosofale", secondo film nella classifica d'incassi di tutti i tempi.
Alla prossima puntata di #SerialBirthday!
---
Non dimenticate di lasciare un mi piace alla nostra pagina Facebook! 🙂
Subtitles On Demand sta cercando collaboratori! Più informazioni QUI.