Oggi vi propongo la mia top 10 di episodi natalizi delle serie tv Teen e Fantasy. Ho cercato di riassumere tutte le puntate che mi ricordavo in questa classifica, spero vi piaccia e siate d'accordo con me!
10) Pretty Little Liars: How the A stole Christmas
Una delle puntate più trash e allo stesso tempo belle della serie. Mona che fa il fantasma dei vari Natali e i fidanzati delle Liars che si denudano per loro.
9) Glee: Glee, Actually
Un tributo al film Love, Actually però vissuto dai nostri liceali cantanti preferiti 😀
8) Una Mamma per Amica: Forgiveness and Stuff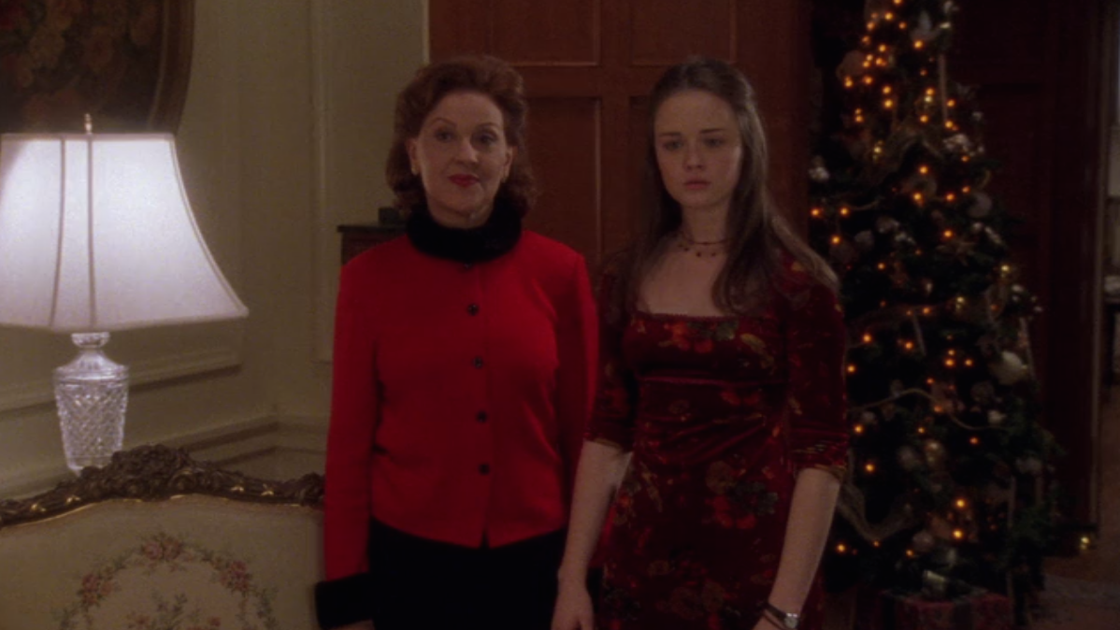 Rory e Lorelai hanno litigato perché quest'ultima pensa che la figlia sia andata a letto con Dean quando in realtà i due hanno solo dormito vicini. Questa situazione però si risolve e il Natale delle Gilmore non viene rovinato, nonostante Richard venga ricoverato in ospedale!
7) Raven: Escape Claus

Raven ha una visione sul suo regalo di Natale e per prenderlo marina la scuola con Chelsea ed Eddie mentre Cory è costretto a vestirsi da elfo per i suoi genitori.
6) Hannah Montana: Killing me softly with his Height
Miley si traveste da renna per farsi perdonare da un ragazzo al quale ha dato buca perché era basso :c
5) Zack e Cody al Grand Hotel: Christmas at the Tipton
Il papà dei gemelli è tornato e Cody crede che la sua famiglia tornerà insieme, ma non andrà a finire così. All'hotel succede un miracolo di Natale: un bambino nasce nell'ascensore dell'hotel!
4) The Originals: The Map of moments
I Mikaelson vanno fuori città per passare una giornata tutti insieme prima di tornare a New Orleans e affrontano nuovi pericoli. Il simbolo di questa puntata probabilmente è questa foto, infatti l'hanno dovuta bruciare per non far sapere a nessuno che Hope fosse viva.
3) Glee: A Very Glee Christmas
Il primo e miglior speciale di Natale di Glee secondo me. Sue che fa il Grinch e Brittany che crede ancora a Babbo Natale. Glee mi manca un sacco!
2) Supernatural: A Very Supernatural Christmas
Io ancora oggi mi emoziono a guardare questa puntata. Il rapporto fra Sam e Dean, i flashback, i regali. Tutto così bello :')
1) This is Us: Last Christmas
Mettere anche questa in classifica è stata un azzardo, per la mia salute mentale! Devo ancora riprendermi dal fantastico mid-season finale di questa fantastica serie. Onestamente, c'è qualcuno che riesce a non piangere alla fine delle puntate?
Spero che questa top 10 vi sia piaciuta e auguro a tutti quanti un Buon Natale 😀
---
Non dimenticate di lasciare un mi piace alla nostra pagina Facebook! 🙂
Subtitles On Demand sta cercando collaboratori! Più informazioni QUI.