The End of the F***ing World è probabilmente la serie più discussa degli ultimi giorni: e giustamente, perché era da tempo che sugli schermi non arrivava un prodotto così singolare.
Creata da Jonathan Entwistle per Netflix, racconta la storia di James (Alex Lawther) e Alyssa (Jessica Barden), due adolescenti completamente diversi da tutti gli altri.
Il ragazzo ha infatti perso la madre quand'era solo un bambino e una serie di traumi vissuti durante l'infanzia l'hanno portato a diventare un sociopatico con il pallino dell'omicidio; invece lei, appena diciassettenne, ha un rapporto conflittuale con la madre che la porta ad essere sconsiderata e completamente priva di filtri.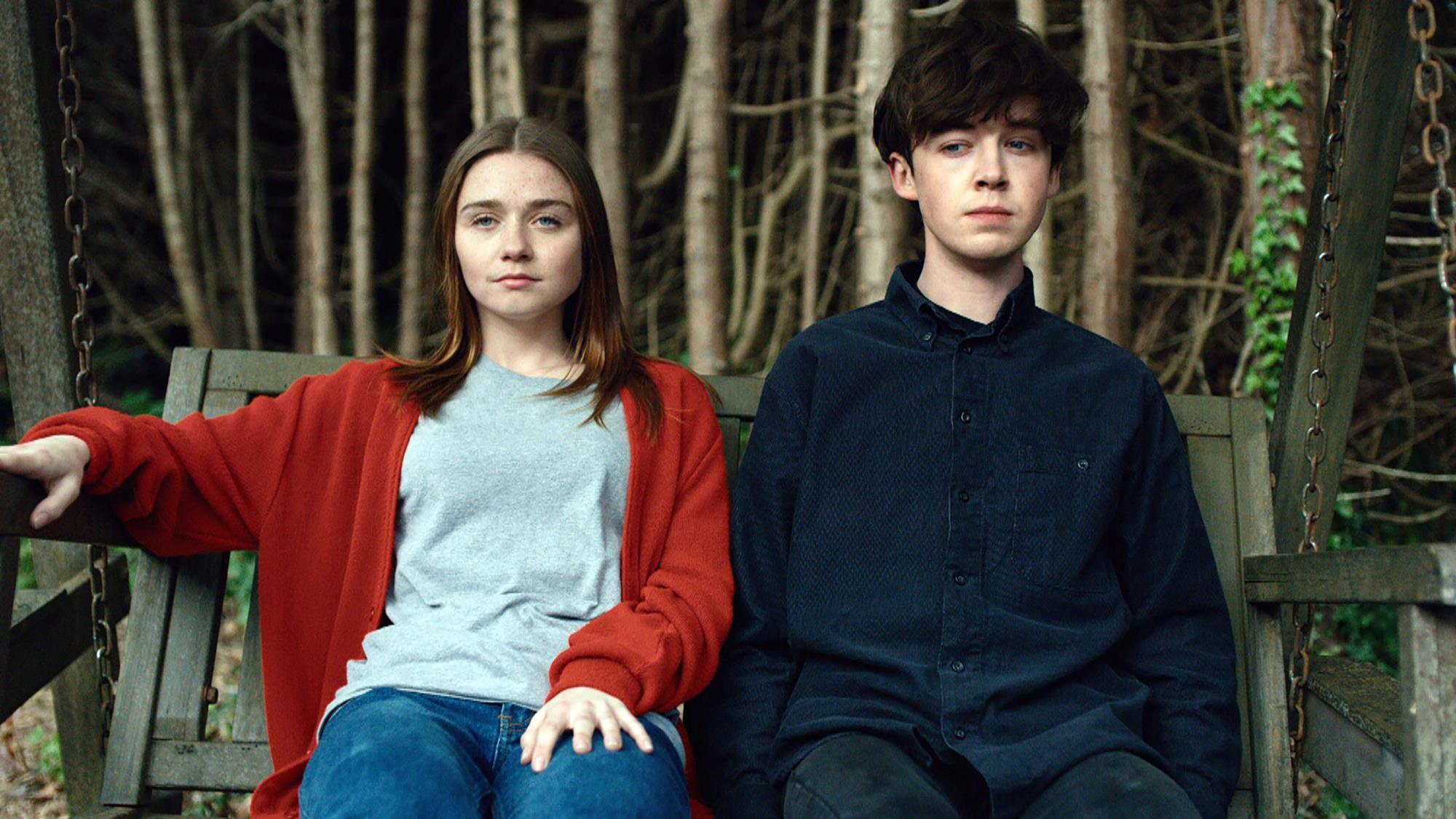 Due ragazzi così, totalmente emarginati dal resto della scuola, non possono che avvicinarsi l'uno all'altra. Anche se, all'inizio, è solo per una questione di sangue.
James, infatti, si è messo in testa che Alyssa sarà la sua prima vittima umana. Quel che non si aspetta, nel corso della loro folle avventura insieme, è che si innamorerà di lei.

Prima o poi questo fo***to mondo finirà
The End of the F***ing World non è una storia d'amore. O meglio, non lo è secondo i parametri tradizionali: narra che l'amore può essere fuga, bugie, gesti orribili e persino morte. E lo mostra senza preoccuparsi di scandalizzare lo spettatore, perché è giusto che sappia che il mondo non è tutto rose e fiori.
James e Alyssa sono ben lontani dall'essere il ragazzo e la ragazza da teen drama, sono dei personaggi così complessi e ben raccontati da ricordare piuttosto quelli dei romanzi, come Mattia e Alice de La solitudine dei numeri primi.
The End of the F***ing World è una commedia drammatica composta da otto episodi da venti minuti circa, ideale per il binge-watching. Non fatevi ingannare dal formato comedy: troverete molti più spunti di riflessione di quel che pensate. Se almeno una volta nella vita vi siete sentiti infelici, ingannati ma soprattutto soli, allora questa è la serie che fa per voi.
Cliccate qui per vedere il trailer ufficiale rilasciato da Netflix.
---
Non dimenticate di lasciare un mi piace alla nostra pagina Facebook! 🙂
Subtitles On Demand sta cercando collaboratori! Più informazioni QUI.
Sceneggio cose, mangio sushi e proteggo Daniel Sharman dal mondo.