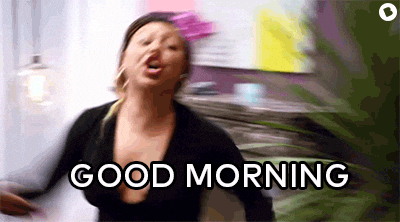 Bentornati a un'altra puntata di Serial Jingle!
Quella di oggi è una classifica per intellettuali… ma non troppo!
Di che serie starò parlando mai?
La serie comedy ha spopolato tanto in America come in tutto il resto del mondo, tanto che a nord-est si è anche tentato di plagiare con scarso successo.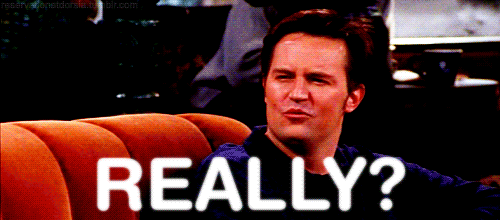 Se non l'avete ancora capito stiamo parlando, naturalmente, di "The Big Bang Theory", il teatro comico dei nostri quattro genietti preferiti e, ovviamente, delle loro consorti!
Andiamo ordunque a incominciare!
1. Sheldon Cooper
Il personaggio tanto amato quanto odiato, interpretato magistralmente da Jim Parsons, ha come colonna sonora "What Does The Fox Say" di Ylvis.
Dedicata a: se stesso e la sua smania di fare domande che non stanno ne in cielo ne in terra ma che, chissà come, alla fine trovano sempre nel suo cervellino una risposta logica.
Frase Rappresentativa: "Big blue eyes
Pointy nose
Chasing mice
And digging holes
Tiny paws
Up the hill
Suddenly you're standing still"
(Grandi occhi blu
naso a punta
dà la caccia ai topi
e scava buche
piccole impronte
sulla cima della collina
resti lì immobile)
N.B.: è lui per forza.
2. Leonard Hofstader
Al membro più dolce e insicuro del gruppo, almeno quanto il suo abbigliamento stile "felpa ti prego coccolami almeno tu" dedico "Marry You" di Bruno Mars.
Dedicata a: Penny, il suo amore impossibile diventato possibile davanti ad un altare a Las Vegas.
Frase Rappresentativa: "'Cause it's a beautiful night
We're looking for something dumb to do
Hey baby
I think I wanna marry you"
(Perchè è una notte bellissima
stiamo cercando qualcosa di stupido da fare
Ehi piccola
penso che ti sposerò)
3. Howard Wolowitz
L'astronauta dei poveri, in canna aggiungerei, tanto orgoglioso e "menoso" quanto sconclusionato e infantile, non potevo non dedicargli "Starships" di Nicki Minaj.
Dedicata a: se stesso, in particolare al suo lavoro dato che il titolo significa proprio "astronave".Chissà se lo vedremo ancora volare nello spazio.
Frase Rappresentativa: "Starships were meant to fly
Hands up and touch the sky"
(Le astronavi sono fatte per volare
alza le mani e tocca il cielo)
4. Rajesh Koothrappali
Orientale, ricco, sicuro di sè ma non abbastanza da dimostrarlo sempre e a tutti, al nostro indianino preferito dedico "Rich Girl" di Gwen Stefani. Sì, va bene, è un boy non una girl, ma il concetto è quello.
Dedicata a: se stesso. Ma potrebbe anche rappresentare il suo sogno erotico.
Frase Rappresentativa: "I'd get me four Harajuku girls to
Inspire me, and they'd come to my rescue
I'd dress them wicked, I'd give them names
Love, Angel, Music, Baby, hurry up and come and save me"
(Mi procurerei quattro ragazze harajuko
per inspirarmi e loro verrebbero a salvarmi
le vestirei carine, le darei dei nomi
Love, Angel, Music, Baby, sbrigatevi e venite a salvarmi!)
5. Penny Nonsappiamoancorailcognomedoponovestagioni
Fin dalla prima puntata è stato chiaro quale sarebbe stato il ruolo della bella biondina, e quale canzone meglio di "Sex Bomb" di Tom Jones per rincarare la dose?
Dedicata a: se stessa e le sue "curve". E anche la sua capacità di attrarre qualunque tipo di uomo pur parlando come un camionista in borghese.
Frase Rappresentativa: "No don't get me wrong ain't gonna do you no harm no
This bomb's made for lovin' and you can shoot it far
I'm your main target come and help me ignite
Love struck holding you tight hold me tight darlin'"
(No, non fraintendermi, non ho intenzione di farti del male
Questa bomba è fatta per amare e tu puoi farla esplodere lontana
Io sono il tuo obiettivo principale vieni e aiutami a infiammarmi
L'amore colpisce tenendoti forte tienimi forte caro)
6. Bernadette Rostenkowski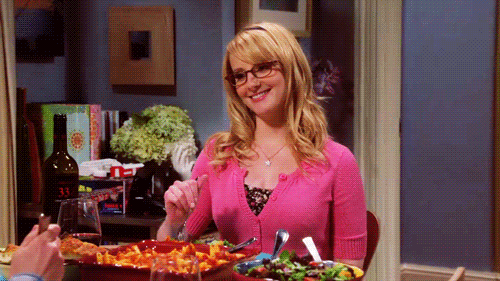 Sicuramente la cosa che più amiamo di questa topolina squittente e squillante, che però punge più di una vespa in calore, è proprio la sua vocetta stridula. Per questo "MiMiMi" delle Serebro è ideale per il personaggio.
Dedicata a: la sua vocina.
Frase Rappresentativa: "Mimimimimimimi
Mimimi only mimi
Mimimimimimimi
Mimimi sexy mi "
(per i poveri che non sanno l'inglese ONLY vuol dire SOLO e SEXY vuol dire SEXY)
7. Amy Farrah Fowler
Tanta stima per questa donna che ha reso possibile l'impossibile con costanza e pazienza (meriterebbe il nobel solo per quello). A lei "Never Say Never" dei The Fray calza a pennello.
Dedicata a: se stessa e il suo amore impossibile per uno psicopatico cronico.
Frase Rappresentativa: "Some things we don't talk about
Rather do without
And just hold the smile,
Falling in and out of love
Ashamed and proud of
Together all the while
You can never say never
While we don't know when
Time and time again
Younger now than we were before"
(Di alcune cose non parliamo
Anzi ne facciamo a meno
E teniamo il sorriso,
Innamorarsi e disinnamorarsi
Vergognati e fieri di
Insieme tutto il tempo
Non puoi mai dire mai
Mentre non sappiamo quando
Tempo e tempo ancora
Più giovani adesso di quanto lo fossimo prima)
8. Stuart Bloom
Bonus Track per lo sfigatino di turno, l'unico personaggio che ha fatto il percorso inverso rispetto agli altri: dalle stelle alle stalle. Per lui "Lonely" di Akon.
Dedicata a: se stesso.
Frase Rappresentativa: "Lonely, I'm so lonely,
I have nobody,
For my own
Im so lonely, I'm mr. Lonely
I have nobody,
For my own
Im so lonely"
(Solo, sono così solo,
Non ho nessuno
Per me.
Sono così solo, sono il Sig. Tutto-Solo
Non ho nessuno
Per me
Sono così solo)
E questo è tutto gente! Vi siete divertiti?
Come sempre troverete qui in basso tutti i video delle canzoni in playlist!
Alla prossima!
E fateci sapere in un commento che ne pensate ovviamente!
https://www.youtube.com/watch?v=_uLDneG8XJg
---
Non dimenticate di lasciare un mi piace alla nostra pagina Facebook! 🙂
Subtitles On Demand sta cercando collaboratori! Più informazioni QUI.