Eccoci qua al primo appuntamento con SERIAL JINGLE!!!
L'unica rubrica che vi fa cantare con le vostre serie preferite, assegnando ad ogni regular una canzone!
NO non farò ne Glee ne Galavant, sarebbe scontato.
La prima serie su cui andremo ad esibirci sarà quella più ricca di sentimento, di fantasia, di cambi di scena e di personaggi ma soprattutto di MAGIA.
Stiamo ovviamente parlando di Once Upon A Time.
Andiamo dunque a incominciare!
1. Emma Swan
Ho assegnato alla protagonista tosta ma dall'animo insicuro "I hope to get to meet your hero" degli Skunk Anansie.
Frase rappresentativa: "I hope you get to meet your hero
I hope she never lets you down
I hope she never tears you heart out
or runs away without a sound
or lets you down"
(spero che riuscirai a incontrare il tuo eroe
spero che lei non ti deluda mai
spero che lei non ti spezzi mai il cuore
o scappi senza far rumore
o ti deluda)
Dedicata a: ovviamente al finale della 5A, o meglio, alle motivazioni che hanno spinto Emma a fare quello che ha fatto con Hook nella 5A.
2. Killian "Hook" Jones
Al bel tenebroso capitano ho assegnato "I hope you suffer" degli AFI.
Frase Rappresentativa: "I hope you do, I hope you suffer " (Spero tu lo faccia, spero tu soffra)
Dedicata a: Emma. In pratica una sintesi del bel discorso del Dark Hook una volta scoperte le malefatte della sua bionda pulzella.
3. Regina Mills
A quello che, secondo me, è il più bel personaggio della serie ho affidato la canzone "Read all about it" di Emeli Sande.
Frase Rappresentativa: nessuna. L'intero significato della canzone la rappresenta in pieno.
Dedicata a: se stessa. Come un "auto-discorso" di incoraggiamento a cambiare il proprio destino facendo le giuste scelte.
4. Robin Hood
Occhi a cuoricino per il bell'arciere, per lui "If we ever meet again" di Timbaland.
Frase rappresentativa: "I'll never be the same If we ever meet again " (Non sarò più lo stesso se ci incontreremo ancora)
Dedicata a: Regina, ovviamente. La canzone rappresenta il loro primo incontro, e la frase esprime perfettamente quanto successo tra loro due. Eeeeeee…. parta pure la ship.
5. Mr Gold/Rumplestiltskin
Non odiatemi, ma più che il personaggio in sè ho preferito concentrarmi sulla Rumbelle, una delle mie ship favorite, e perciò per il nostro cattivone "The only hope for me is you" dei My Chemical Romance.
Frase Rappresentativa: "If that's the best that I could be?
Than I'd be another memory
Can I be the only hope for you?
Because you're the only hope for me
And if we can find where we belong,
We'll have to make it on our own.
Face all the burn and take it out
Because the only hope for me is you "
(Se fosse questo il meglio che posso essere?
Allora mi piacerebbe essere un altro ricordo
Potrei essere l'unica speranza per te ?
Perché tu sei l'unica speranza per me
E se riusciamo a trovare il luogo a cui apparteniamo,
Dovremo farcela da soli.
Affrontare tutte le bruciature ed andare avnti
Perché l'unica speranza per me sei tu)
Dedicata a: Belle.
6. Belle French
E ovviamente, vedi sopra, a Belle assegno "Savior" degli Skillet.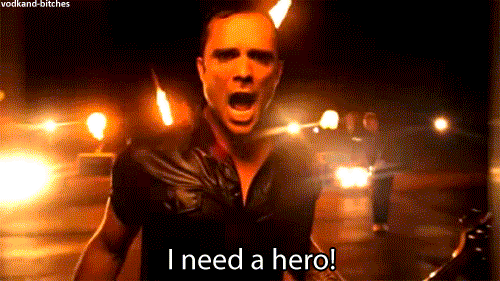 Frase Rappresentativa: "What you got
What you want
What you need
Gonna be your savior
Everything's gonna crash and break
But I know, yeah, I know"
(Quello che hai
Quello che vuoi
Quello di cui hai bisogno
Io sarò la tua salvatrice
Tutto potrebbe rompersi e spezzarsi
Ma lo so, sì, lo so)
Dedicata a: scontato forse, ma a Rumplestiltskin.
7. Mary Margaret Blanchard/Snow White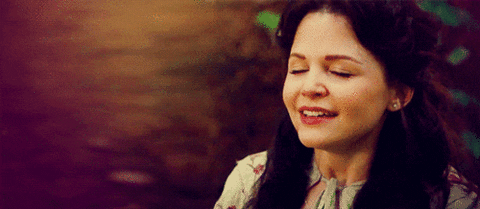 Quale canzone potevo darle se non "I will Always love you" di Whitney Houston?
Frase Rappresentativa: il titolo parla da sè, penso.
Dedicata a: David/Charming.
8. David/Charming
E viceversa, a lui non potevo che affidare "Hero" di Enrique Iglesias. Ce lo vedo a cantarla a squarciagola sotto qualche balcone.
Frase Rappresentativa: ma tutto il testo raga! Non ce n'è, è perfetta!
Dedicata a: Snow ovviamente. In particolare alla prima stagione insieme, i loro primi momenti.
9. Zelena Mills
E alla furba zucchina "Little Greenie" di Gary Jules.
Frase Rappresentativa: "Wasted days and second chances. There's nothing more to say."
(Giorni sbagliati e seconde possibilità. Non c'è altro da dire.)
Dedicata a: se stessa, unico caso in cui una sola frase della canzone scelta rappresenta appieno il personaggio.
10. Henry Mills
Non trovavo una canzone, ma poi ho saputo e non potevo rimanere indifferente. Considerate la scelta di "Thursday's Child " di David Bowie più come un tributo che come una rappresentazione vera e propria del personaggio.
Vi è piaciuta l'idea?
Di quali serie vi piacerebbe ci fosse un Serial Jingle?
Fatecelo sapere in un commento!
---
Non dimenticate di lasciare un mi piace alla nostra pagina Facebook! 🙂
Subtitles On Demand sta cercando collaboratori! Più informazioni QUI.