In questa puntata parleremo di una comedy che nelle sue modeste quattro stagioni e mezzo ci ha conquistato, per la sua verità dietro la vita di tutti i giorni di chi, come la stragrande maggioranza della popolazione (di questi tempi) non può permettersi un iPhone di ultima generazione e a volte nemmeno un pranzo da McDonald's. Stiamo ovviamente parlando di "2 Broke Girls"!
Ma non stiamo a grattare la schiena alle tartarughe.
Via alla Playlist!
1. Caroline Channing
Per la ex figlia di papà che lotta con tutte le sue forze per mantenere l'eleganza di ricca ereditiera nonostante la povertà ho scelto "I want to Break free" dei Queen.
Dedicata a: Se stessa.
Frase Rappresentativa: "I've got to break free
God knows, God knows I want to break free"
(Io devo liberarmi
Dio sa, sa quanto voglio liberarmi)
2. Max Black
Per la nostra dura ma sensibile cameriera del Diner scelgo "Lazy Song" di Bruno Mars.
Dedicata a: Se stessa.
Frase Rappresentativa: "Today I don't feel like doin' anything
I just wanna lay in my bed
Don't feel like picking up my phone
So leave a message at the tone
Cuz today I swear I'm not doin' anything"
(Oggi non mi sento di far niente
Voglio solo starmene nel mio letto
Non mi sento di rispondere al mio telefono
Perciò lasciate un messaggio dopo il bip)
3. Sophie Kaczinski
Sexy, grande… in tutti i sensi. A great Sophie dedico "Booty" di Jennifer Lopez Feat. Iggy Azalea.
Dedicata a: le sue adorabili e assolutamente poco notevoli "chiappette", che sono un po il suo biglietto da visita dopo le big boobs.
Frase Rappresentativa: "Raise those hands if you have a big booty "
(Alza le mani se hai un grande sedere)
4. Oleg Golishevsky
E se per Sophie abbiamo parlato di sedere, per Oleg non possiamo far altro che parlare di …. Per lui "Anaconda" di Nicki Minaj!
Dedicata a: beh… C'è da dirlo?
Frase Rappresentativa: "My anaconda don't want none unless you got buns "
(La mia anaconda non vuole nessuno a meno che non abbia le chiappe)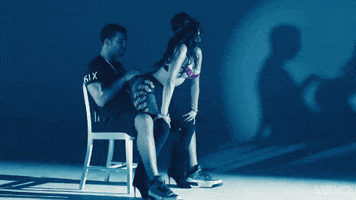 5. Han Lee
Piccolo, tenero, shorty Han… A te non posso che dedicare un omaggio alla tua madrepatria… "My daddy" di PSY.
Dedicata a: a se stesso, ma anche alla sua famiglia. Si sa che gli orientali ci tengono.
Frase Rappresentativa: "I Got it from my daddy" (L'ho preso dal mio papà)
6. Earl Samson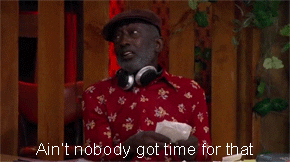 Per la prima volta l'ho rivisto in un personaggio di una serie tv, se pur comedy, perciò a lui "Jamming" di Bob Marley
Dedicata a: diciamo al suo stile di vita, aldilà dei vizi, che comunque rispecchia molto quello del cantante giamaicano.
Frase Rappresentativa: "No bullet can stop us now
We neither ben nor will we bow
Neither can be bought or sold
We all defend the right
Jah Jah children must unite
Your life is worth much more than gold"
(Adesso nessun proiettile ci può fermare
Non supplicheremo e non ci piegheremo
Non possono comprarci né venderci
Tutti noi difendiamo ciò che è giusto
Tutti i figli di Jah devono essere uniti
La tua vita vale molto più dell'oro)
Concludo dicendo che amo follemente questa serie, rido come una matta e i personaggi sono azzeccati ed equilibrati. È difficile scegliere un personaggio preferito e, credetemi, per un vero telefilm addicted è quasi di vitale importanza.
Che ne pensate?
Se volete dedicare canzoni a serie TV fateci la vostra playlist in un commento!
COME SEMPRE ECCO QUI DI SEGUITO I VIDEO DELLE CANZONI, COSI' MI AMERETE ANCORA DI PIU'.
---
Non dimenticate di lasciare un mi piace alla nostra pagina Facebook! 🙂
Subtitles On Demand sta cercando collaboratori! Più informazioni QUI.